2020 Farewell Mrs Knowler
25 Sep 2020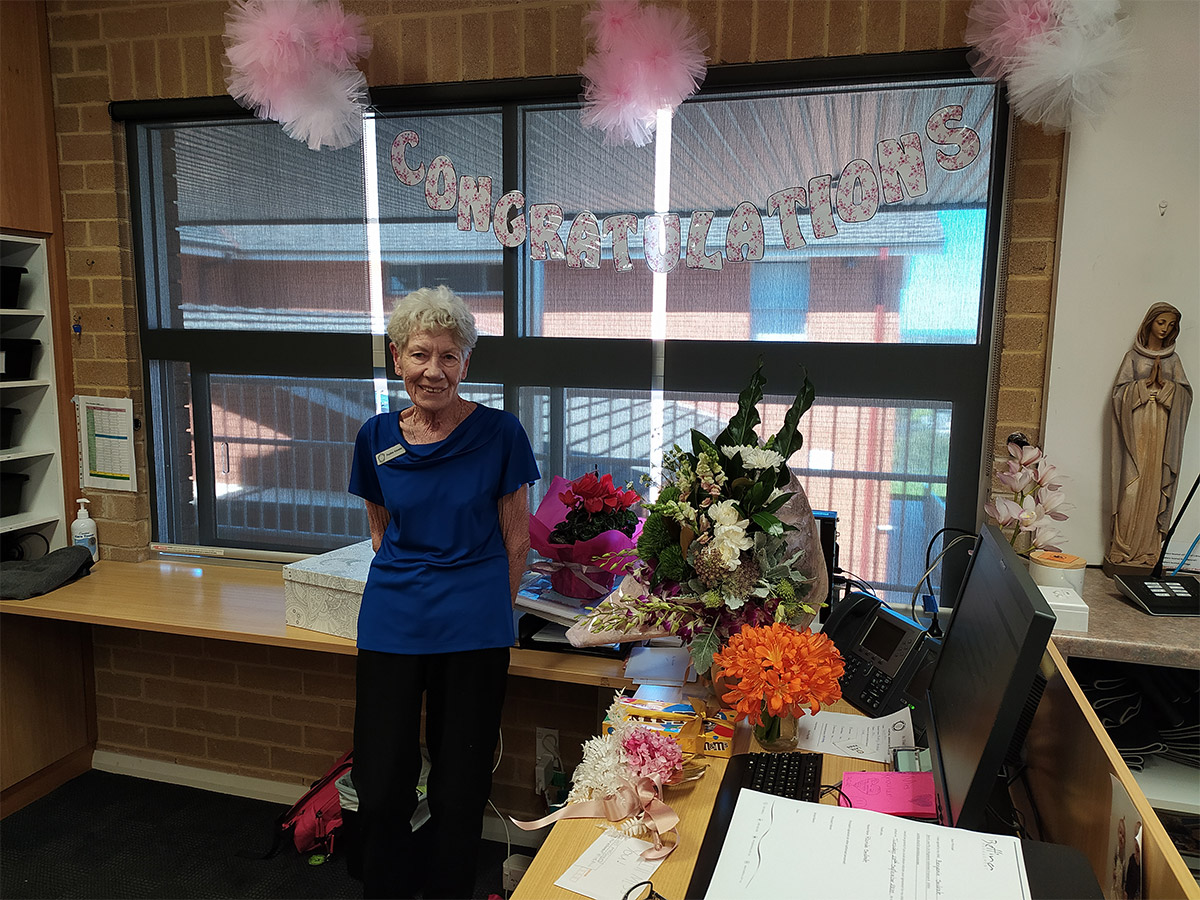 Farewell, Mrs Knowler
After 39 years of service at St Paul the Apostle Winston Hills, Mrs Pauline Knowler is beginning a new life in retirement.
Pauline has dedicated her working career to supporting the students and community at St Paul the Apostle.
Most of her time has been spent working in the administration area of the school.
Pauline has also spent many years working in conjunction with the Parish through her work with St Vincent De Paul.
We wish Mrs Knowler the best in her retirement and will miss her dearly.
Facebook
21 Mar 2023

H A R M O N Y D A Y 2 0 2 3 🧡🧡🧡🧡🧡🧡🧡🧡🧡🧡🧡 Today we celebrated Harmony Day at St. Paul's. Members of our Mini Vinnie's team began the day by leading prayer at Children's Prayer before school. Following that, the Mini Vinnie's team presented a range of cultural games for each grade to play. The traditional games were taken from countries including India, Samoa, Italy, Australia and Trinidad. Finally, Year Six united our school in an afternoon prayer, with each grade displaying their paper chain people to represent each individual in our community being united together as one. We pray, God of all people, God of love, Just as the colours of a rainbow blend and merge to form one rainbow, So too may the colours of our different cultures and beliefs, blend and merge in our families, our communities and throughout our world through mutual respect and acceptance, so that we may come together in true harmony. Amen. 'Everyone Belongs'

20 Mar 2023

Cross Country 🏃‍♂️🏃‍♀️ Today the 8-12 year olds at St Paul's participated in Cross Country. Congratulations to all the children who displayed great determination and endurance to finish their races. We would also like to give a massive thank you to all of the parent helpers who were involved. The day was a great success! 👏🏼