2020 Digital Christmas Concert
04 Dec 2020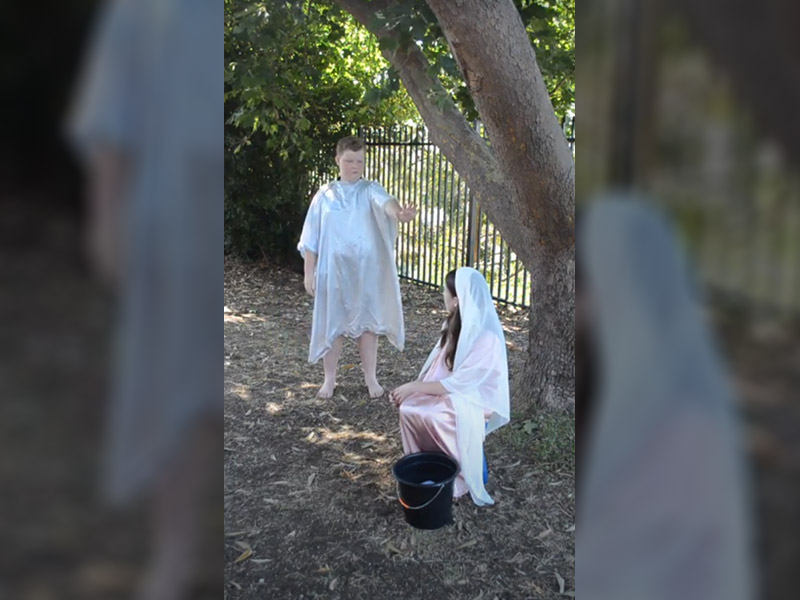 Today, we are launching our Digital Christmas Concert. As you know, due to ongoing COVID19 restrictions, sadly we were unable to host our Annual Christmas Concert in the usual way
Each day, from today until December 11th you'll be treated to our adaptation of the Christmas Story by Anita Ganeri. The students have been very busy rehearsing with the staff to create short videos for you to enjoy and have been involved or will be involved in filming these.
We will also be sharing a festive song or dance from each grade. Both will be uploaded to our Facebook page.
I'm sure you'll join with us in thanking the staff of St Paul's for showcasing the gifts and talents of the children in our school community and we hope that by sharing these with you it bring you peace, joy and happiness.
Enjoy!
Mrs Megan Baird and Mrs Jane Misek
Principal and Assistant Principal
---
Year 6 - The Angel Gabriel Visits Mary
'This recording has been made under a licence from AMCOS and ARIA for educational purposes only'.
Title: Hail Mary - Gentle Woman (October 8, 2012)
Artists: Jamie Biller / John Rodgers
(as featured on YouTube)
Facebook
21 Mar 2023

H A R M O N Y D A Y 2 0 2 3 🧡🧡🧡🧡🧡🧡🧡🧡🧡🧡🧡 Today we celebrated Harmony Day at St. Paul's. Members of our Mini Vinnie's team began the day by leading prayer at Children's Prayer before school. Following that, the Mini Vinnie's team presented a range of cultural games for each grade to play. The traditional games were taken from countries including India, Samoa, Italy, Australia and Trinidad. Finally, Year Six united our school in an afternoon prayer, with each grade displaying their paper chain people to represent each individual in our community being united together as one. We pray, God of all people, God of love, Just as the colours of a rainbow blend and merge to form one rainbow, So too may the colours of our different cultures and beliefs, blend and merge in our families, our communities and throughout our world through mutual respect and acceptance, so that we may come together in true harmony. Amen. 'Everyone Belongs'

20 Mar 2023

Cross Country 🏃‍♂️🏃‍♀️ Today the 8-12 year olds at St Paul's participated in Cross Country. Congratulations to all the children who displayed great determination and endurance to finish their races. We would also like to give a massive thank you to all of the parent helpers who were involved. The day was a great success! 👏🏼