2019 Cross Country
03 Apr 2019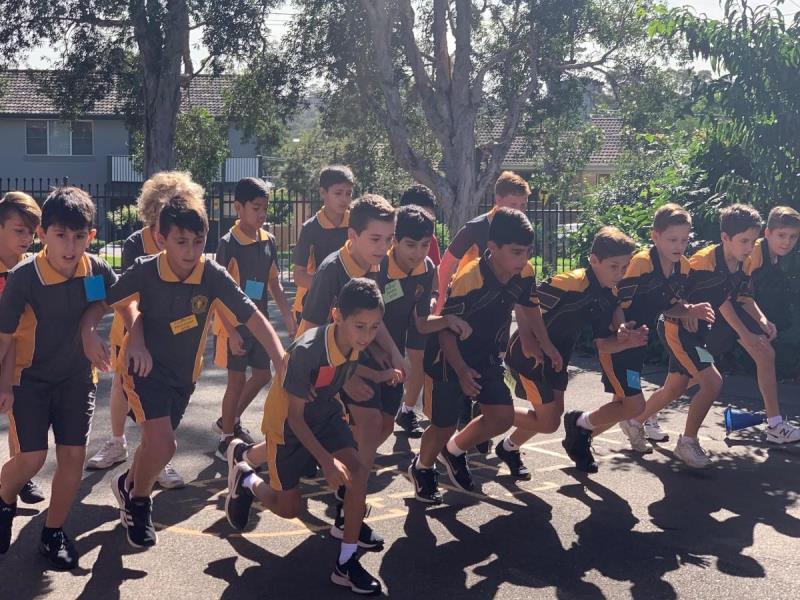 Last Tuesday 27 March children in Years 2-6 competed in the Annual St Paul's Cross Country
Due to the wet weather this day was moved from Gooden Reserve to the school grounds. We were fortunate the Mother Nature was on our side and the sun was shining. One student excelled in this event by managing to lap the other students in her event.

Congratulations to the children who have progressed to the Diocesan Cross Country in Term 2 held at Eastern Creek. These children will be competing against children from the Cumberland, Blacktown, Hills and Nepean dioceses. We look forward to hearing how you go at this event.

Running events like this encourage children to improve their cardiovascular health and with the current bad press of childhood obesity, St Paul's encourages everyone to be actively involved. Even though this event is a school event, the children are competing against themselves and trying to achieve their own personal bests.

Thank you to all of the parents/grandparents who came along on the day to support our students. Days like this cannot be held without your support.
---
Facebook
21 Mar 2023

H A R M O N Y D A Y 2 0 2 3 🧡🧡🧡🧡🧡🧡🧡🧡🧡🧡🧡 Today we celebrated Harmony Day at St. Paul's. Members of our Mini Vinnie's team began the day by leading prayer at Children's Prayer before school. Following that, the Mini Vinnie's team presented a range of cultural games for each grade to play. The traditional games were taken from countries including India, Samoa, Italy, Australia and Trinidad. Finally, Year Six united our school in an afternoon prayer, with each grade displaying their paper chain people to represent each individual in our community being united together as one. We pray, God of all people, God of love, Just as the colours of a rainbow blend and merge to form one rainbow, So too may the colours of our different cultures and beliefs, blend and merge in our families, our communities and throughout our world through mutual respect and acceptance, so that we may come together in true harmony. Amen. 'Everyone Belongs'

20 Mar 2023

Cross Country 🏃‍♂️🏃‍♀️ Today the 8-12 year olds at St Paul's participated in Cross Country. Congratulations to all the children who displayed great determination and endurance to finish their races. We would also like to give a massive thank you to all of the parent helpers who were involved. The day was a great success! 👏🏼