Welcome Kindergarten 2021 Parents!
Communication is important at St Paul's and as we are unable to have our regular Community Information Evening we have prepared this page in its place.
We hope that you find our school website informative. You will find a link to a Google Form where you can send through any questions that you have. These will be collated and answered through a Skoolbag post, so be sure to download the app to keep well informed. You can also contact the school by phone on (02) 8841 3800 weekdays between 8.30am and 4.00pm or you can send us an email.
---
Welcome
---
Religious Education
Our Catholic community has been working together on a Draft New Curriculum for Religious Education. Faithful to Sacred Scripture and Tradition, this will update the way we share our Catholic faith with children and young people in Western Sydney and the Blue Mountains. This Draft New Curriculum sets out the learning for students from Preschool to Year 12 in Religious Education in Catholic Education Diocese of Parramatta schools and Catholic Early Learning Centres.
The Draft New Curriculum is taught using 'Experiential Learning through Inquiry'. This up-to-date approach to learning and teaching is used throughout the Diocese of Parramatta. By using real-life experiences, it helps students to not only engage in their learning but also reflect on how they can apply it in their own lives. One of the major benefits is the involvement of so many of our young people in social outreach projects that support vulnerable members of our community.
Our students have many opportunities to participate in daily prayer, grade and school liturgies, parish masses and many more. We support the students as they prepare with the Parish for their sacraments in Year 3, Year 4 and Year 5.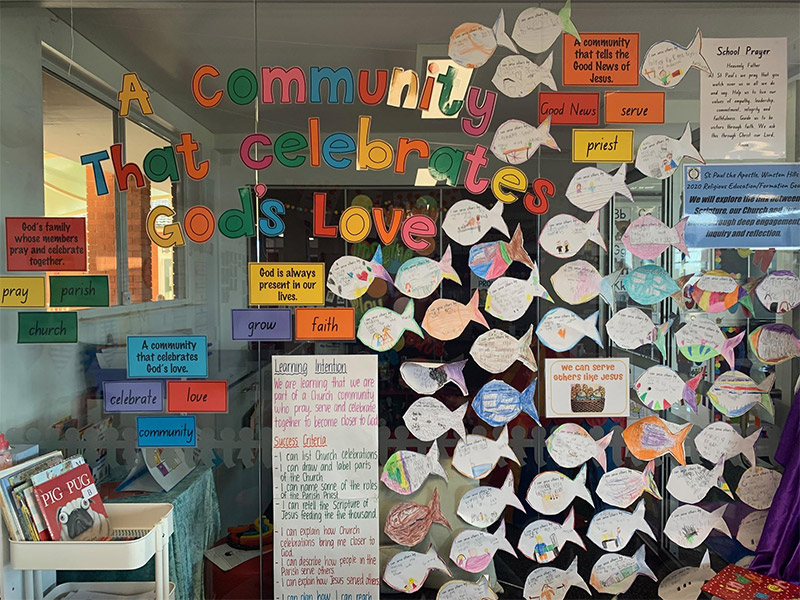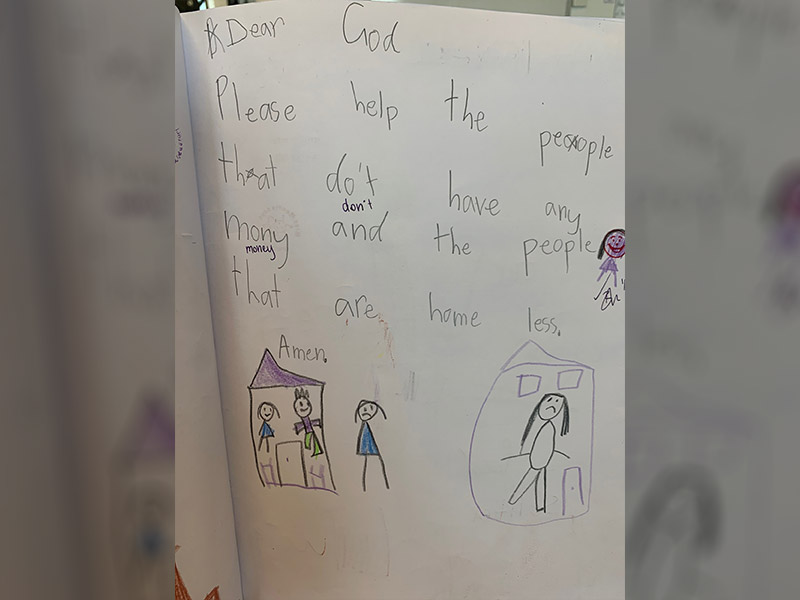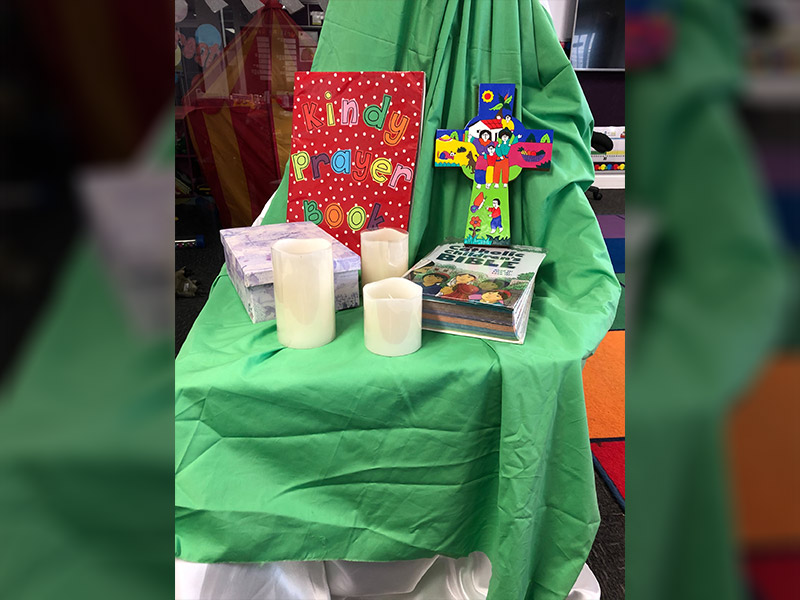 ---
English
Children will develop their ability to speak clearly and confidently with peers and known adults in informal and guided activities.
Play based Learning Pods encourage purposeful talk as well as develop reading and writing skills in a guided setting.
Students participate in whole class Shared Reading sessions as well as small needs based Guided Reading sessions. Students also have the opportunity to read independently and listen to stories for enjoyment
Students will engage in Modelled, Joint, Guided and Independent Writing.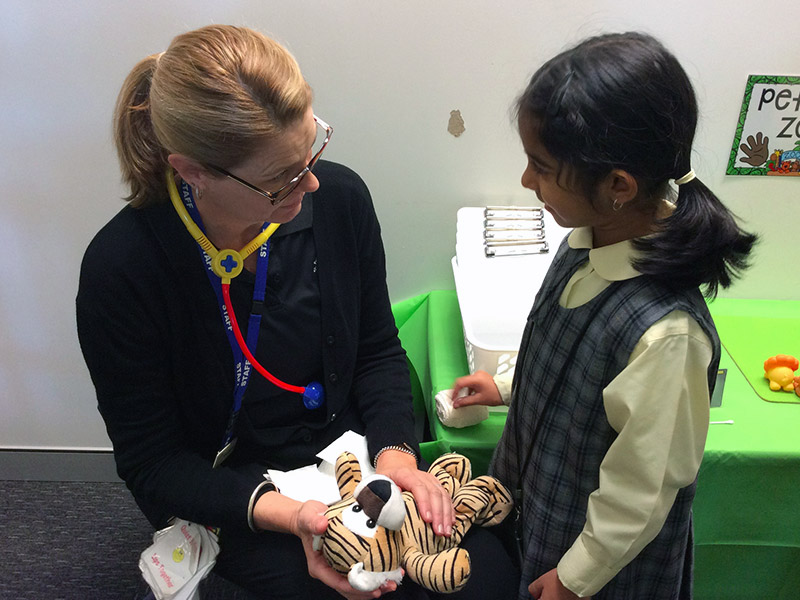 Mrs Smith engaging the students in Purposeful Talk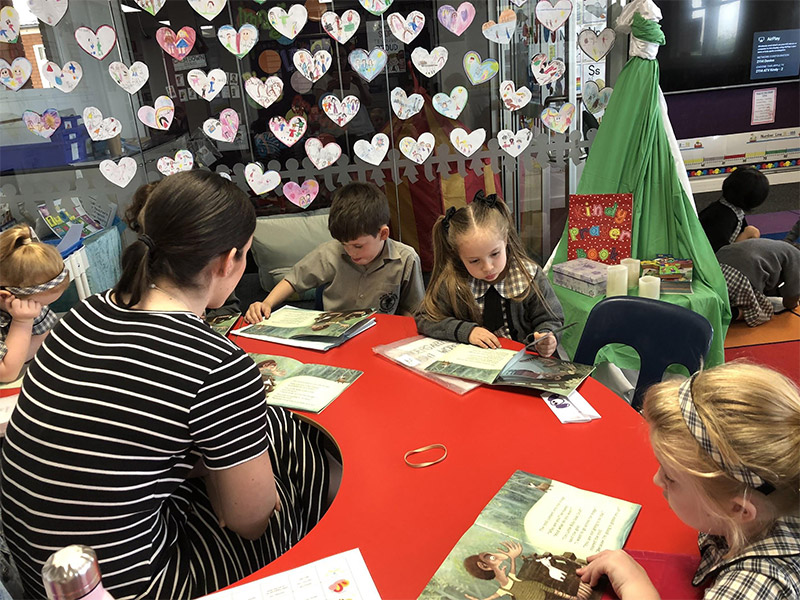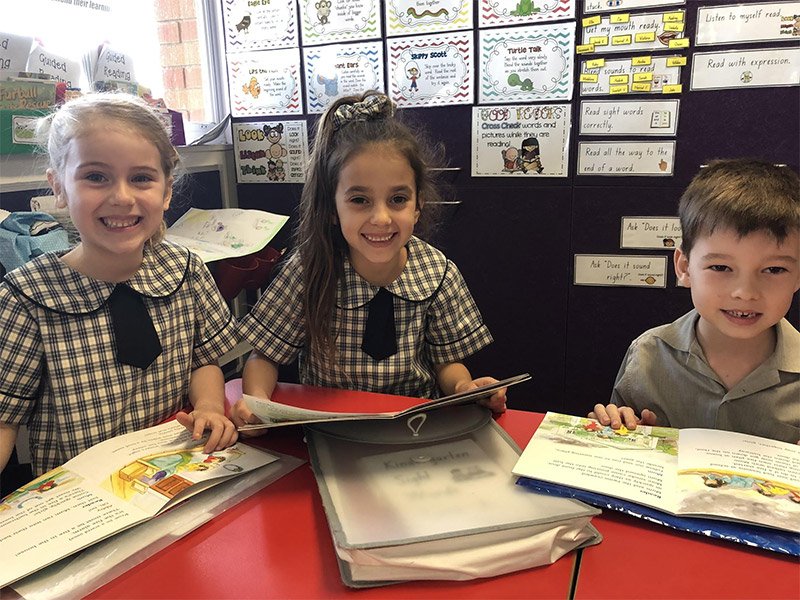 See more photos in the Gallery below
---
Mathematics
Student will have the opportunity to develop fluency with mathematical ideas and apply their knowledge to problem solving. They will use everyday language, concrete materials and informal recordings to demonstrate their mathematical understanding.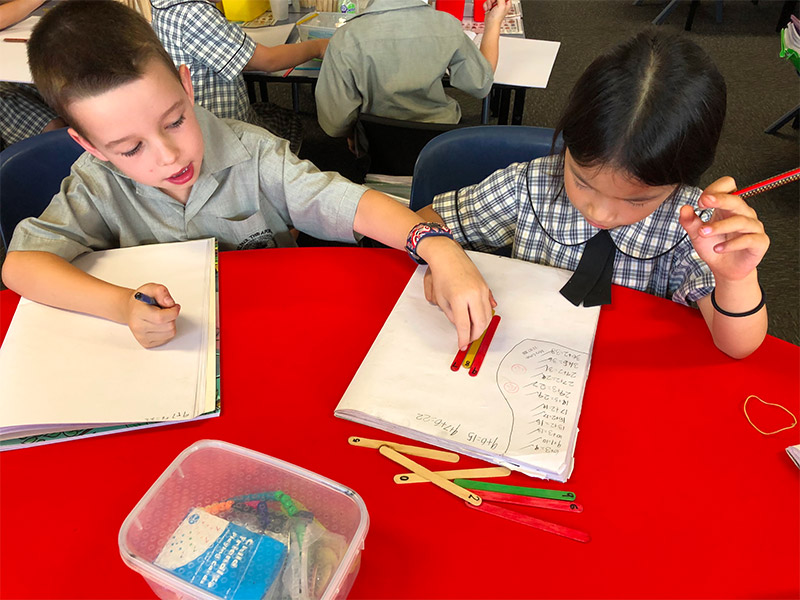 ---
Personal Development, Health and Physical Education
Students will identify personal characteristics and strengths, and recognise how they are growing and changing. They will practice interpersonal skills to interact positively with others.
Students will attend a PE lesson once a week. They will also participate in class sport each week where they will engage in physical activities for enjoyment as well as to develop their skills to participate in a variety of games.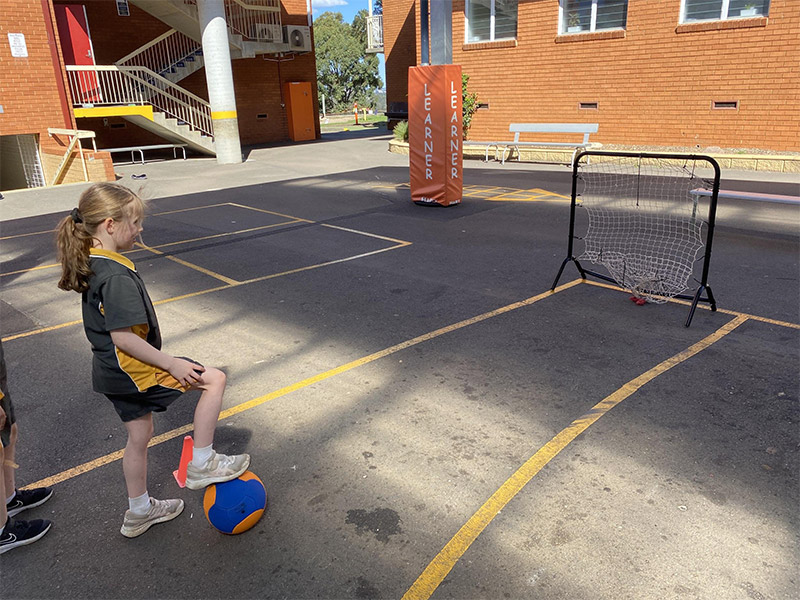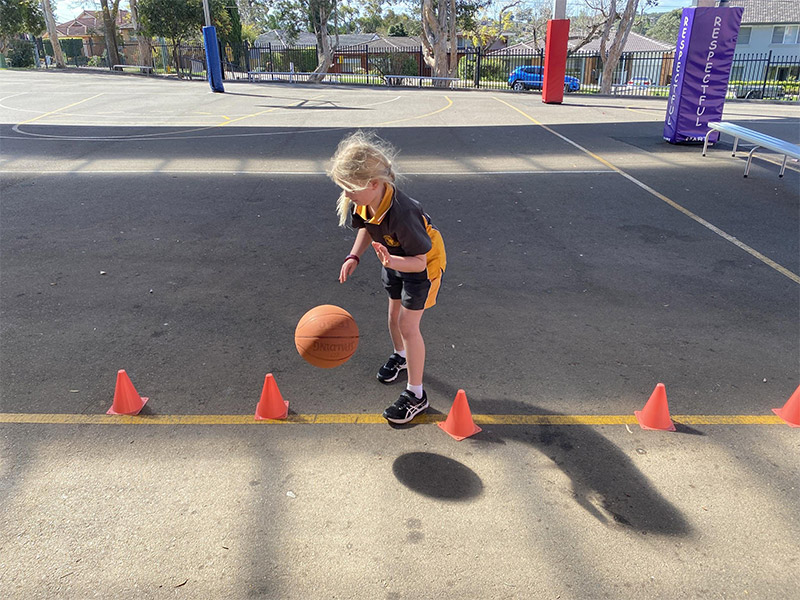 ---
Creative Arts
Throughout the year, students will attend Dance Fever, music and drama lessons. Students will make pictures and other artworks using a variety of materials.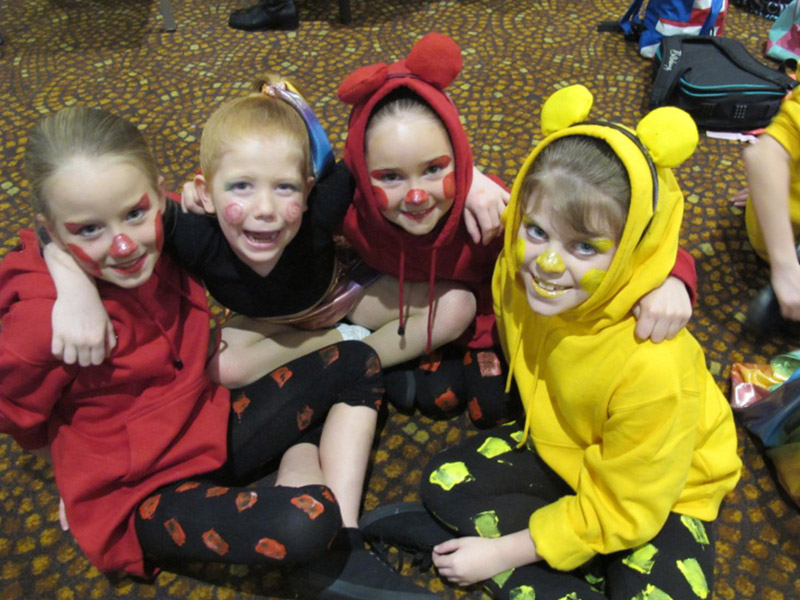 ---
Science and Technology, History and Geography
Student will have many exciting opportunities to inquire into the world around them.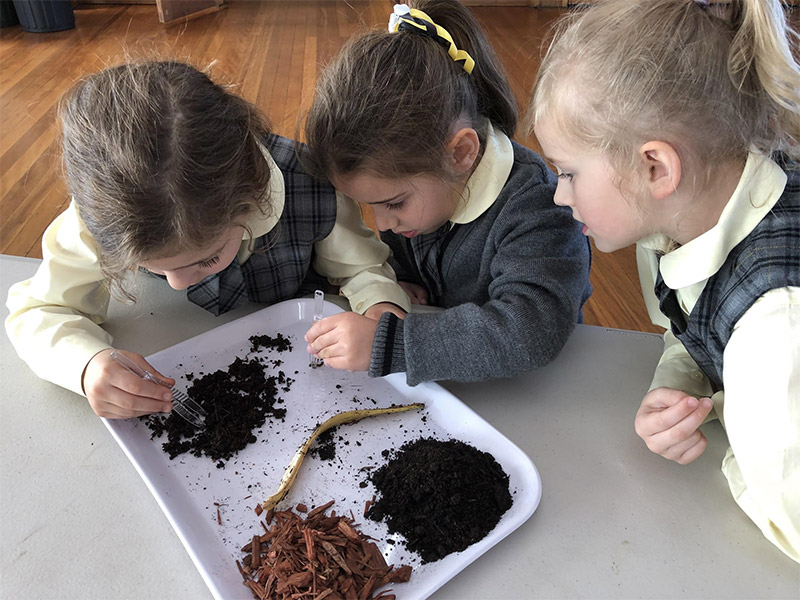 ---
Meeting Individual Needs
The Learning Support Team supports learning inside the classroom by working with teachers in learning spaces. The team responds to matters relating to the diverse learning needs of students ensuring they can access and participate in the curriculum.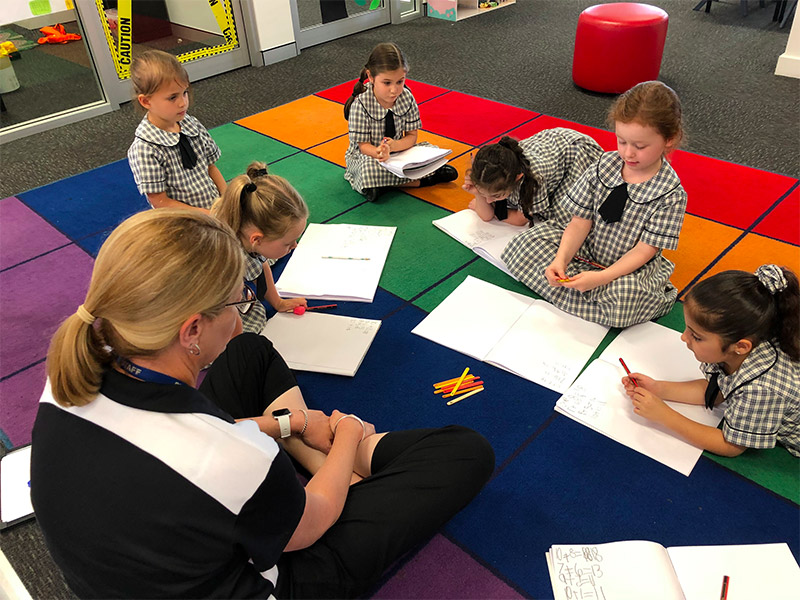 ---
Info for transitioning to school
Children start school with different levels of development and a range of different skills.The Mathematical Assessment Interview (MAI) and Early Years Assessment (English) inform our teaching and help us to respond to the individual needs of each child.. To support your child's transition:
Talk to your child
Read with your child
Write with your child
Draw with your child
Talk to them positively about school
Portray a confident message to your child that they will be safe and have a great time at school.
---
Practical Matters
Download the skoolbag app to keep well informed (instructions included in your parent pack, and are also available by following this hyperlink)
Food Breaks:
Crunch and Sip
Recess - snacks and Lunch
Give small amounts of food, Packing too much takes too long to eat – children want to play!
Some tips :
Gladwrap – show them how to unwrap
Drink bottle - no glass bottles
Encourage independence – looking after own property
Practise unpacking and packing school bag
Wear school shoes over holidays
Ensure your child can identify their own bag - perhaps have a special tag or keyring on it
Practise independent use of toilets - with door closed/washing hands
---
Timetable
Thursday, 28 Jan Friday 29 Jan, Mathematical Assessment Interview Please be sure to make an appointment
Monday 1 February 2021 - Kindy starts!
Day begins at 9.00am for existing families (with siblings)
Day begins at 10.00am for new families
Day ends at 3.00pm for the first day only.
From Tuesday 2 February children will start at 8.55am and finish at 3.15pm. *Children are to be collected from the stage area (COVID guidelines/restrictions may change this arrangement)
---
We look forward to welcoming you in 2021! Miss Marissa Mentis and Mrs Karen Love on behalf of the 2020 Kindergarten team
---
Questions?
If you have any questions we would be glad to answer them for you!
---
2021 Kindy Information Gallery!